Planning on a New Kitchen for the New Year?
January 5, 2019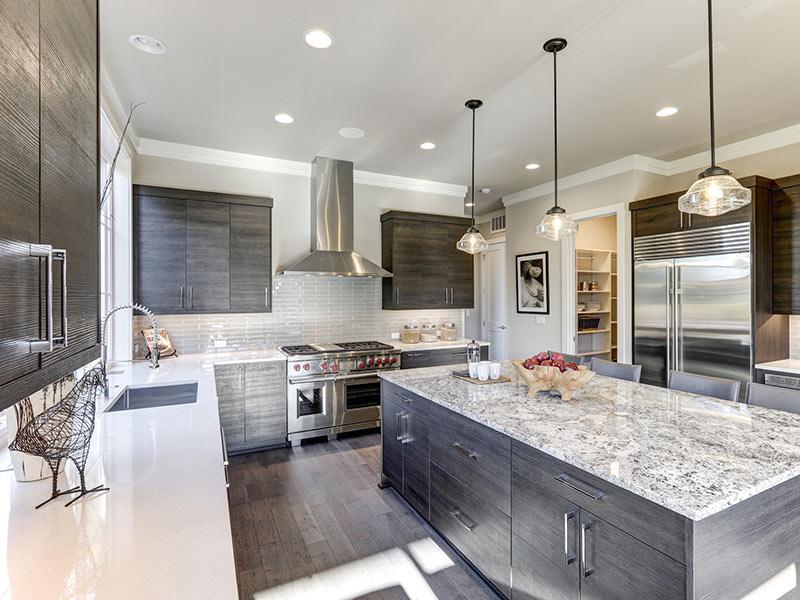 Questions to Ask Yourself Before You Plan a Kitchen Remodel:
For those planning on a kitchen renovation or any renovation, these questions will help you with the process. By clarifying these questions before you call your contractor, you'll be able to have a more productive, smooth experience.
Why renovate?
Are you planning to sell your home in the next few years? Do you intend to upgrade your home for that sale? Or are you just seeking to make the best of your space?
How long do you plan to stay in your home?
If you see yourself living there for only a few years, you should probably consider a different type of renovation, something that's maybe not as expensive or something that's more timeless and traditional. However, if you're going to be living there for a while, then it makes sense that you'll be spending a bit more to design something that accommodates your needs.
Have kids?
You will need extra storage and keep things out of their reach. Resilient, easy-to-clean surfaces, are ideal for a kid-friendly kitchen.
Will you be living in your home during your renovation?
If so, keep in mind that it is only temporary but will add to the lead time and renovation duration, as well as adding to the level of protection and cleanliness that needs to be maintained during the process.
What is your budget?
Set the budget so you can better understand what amount of money you can spend comfortably. It's important to be open and clear with the experts you hire about what that number really is.
Do you know people in similar home renovations?
Getting extra information from people with similar experiences is very helpful in beginning the process.
Can you open up your kitchen?
An open floor plan is the most desirable these days. Ask yourself and your contractor about every possibility to open and make the best use of your kitchen remodel.
What's behind the walls?
Keep in mind that every kitchen has concealed utility risers that will ultimately limit the amount of room you have to work with. Moving plumbing and electrical can add a lot to the budget.
Ready to get started?
A well-planned reno has a bigger chance to be a well-executed reno, so don't rush and take your time to plan every decision during the kitchen renovation process.