About Us
More Than 20 Years of Experience!
Onyx Marble & Granite brings over 20 years of excellence to residential and commercial stonework. Our family-owned-and-operated business specializes in luxury stone fabrication and installation. We are a one-stop shop and handle every service in-house without subcontracting. We work with many clients, from home and business owners to designers and build contractors. Clients rely on us to fulfill their small- and large-scale projects within one week.
Do you want porcelain countertops for your home, business, or build project? You're in luck. We're an exclusive provider of porcelain stonework. We have the proper training and equipment to handle and refine it with care. Our friendly, knowledgeable team invites you to our vast showroom.
Statuario Porcelain - Haven Builders; Sarah Winchester Photos; Nicole Hirsch Interiors; Kramers Custom Kitchens
One-Week Turnaround. One‑Day Installation.
Stonework opens a world of possibilities. Choosing your style, materials, and design elements may be difficult. At Onyx Marble & Granite, education is essential. Our mission is to guide and educate our clients about our luxury product lines. Our knowledge and expertise enable clients to make wise choices regarding their stonework. Once you've determined what you need from your installation, our team will develop a customized fabrication and installation plan tailored to you and complete your job within one week. We strive for quick, quality work and total client satisfaction.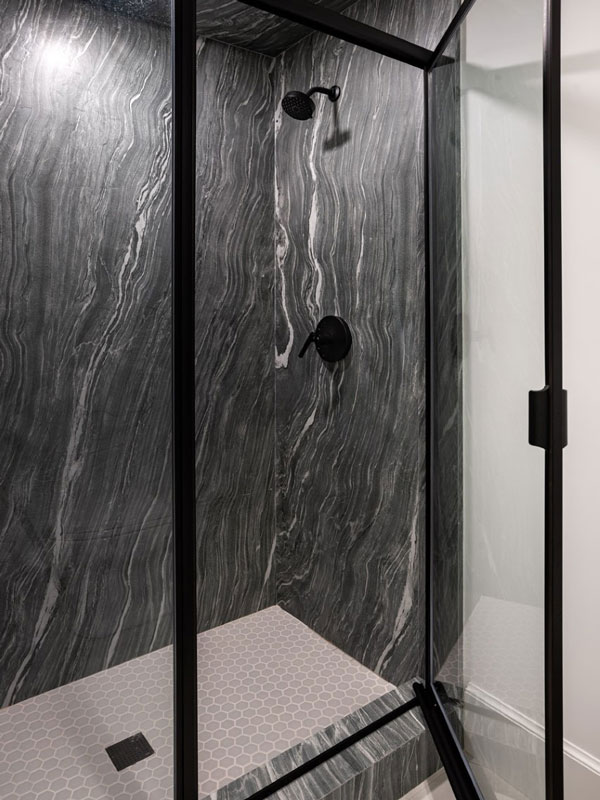 Exceptionally Fast Turnaround
Residential and Commercial Installation
We look forward to hosting you at our inventory. There, you'll discover a vast array of styles fit for any of your projects. We stock top-quality products from industry-leading brands. Our stonework will provide beauty, durability, and function within your home, business, or build project.