Natural Stone
Designed and Customized From Earth.
Greater Boston's Leading Natural Stone Provider
Give your space the perfect mix of style and durability by choosing Onyx Marble & Granite for your natural stone countertops. Greater Boston and MetroWest home and business owners are treated to an array of colors and thicknesses with our inventory. Our natural stone selection includes luxury granite, marble, quartzite, and soapstone for bathroom and kitchen countertops.
Our product line comprises products made to maintain their unique beauty and strength for years, withstanding the toughest messes and impacts. Each type contains one-of-a-kind traits that are useful for different purposes. Do you want to learn more about natural stone and which is best for your home or business? Please read more about the types and their advantages.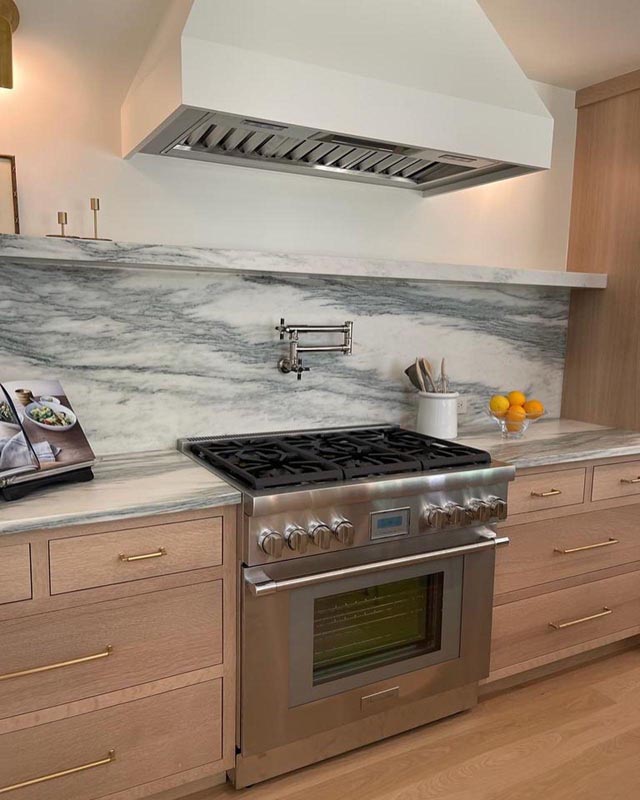 Granite countertops merge timeless style and unmatched durability. It is often found in residential and commercial spaces because its quality lasts. An adequately maintained granite installation can look and function perfectly for decades. Granite comes with many advantages, including:
Damage Resistance:

Granite is almost entirely resistant to cuts, scratching, flames, and burns.

Color Quality:

Its unique colors last decades with proper care.

Convenience:

Every kind of mess can be cleaned in seconds.

Heat Resistance:

Rest hot pots and plates on your granite countertop confidently.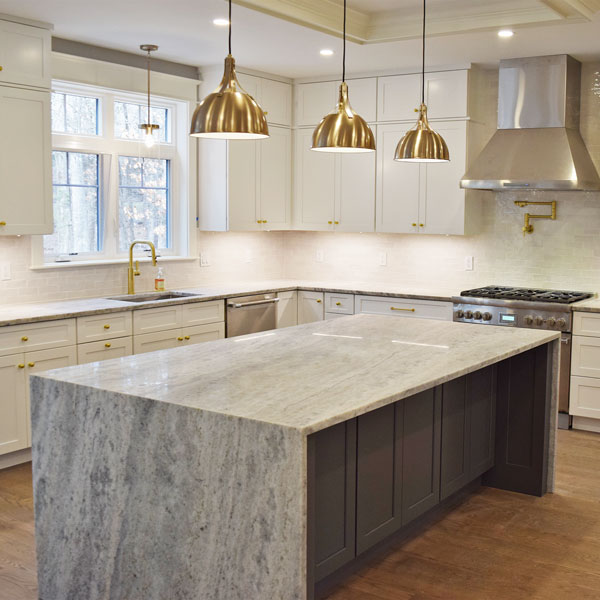 Marble is renowned for its elegance and sophistication. It comprises a classic, unmistakable appearance that generations of home and business owners have adored. Installing marble is a wise investment because it lasts years and will draw potential buyers' attention when selling your property. Marble is:
Safe:

Marble won't catch fire or burn.

Robust:

Enjoy its style and functionality for years.

Flexible:

It can function optimally in bathrooms, kitchens, and beyond.

Heat Resistant:

Marble can withstand high temperatures without warping.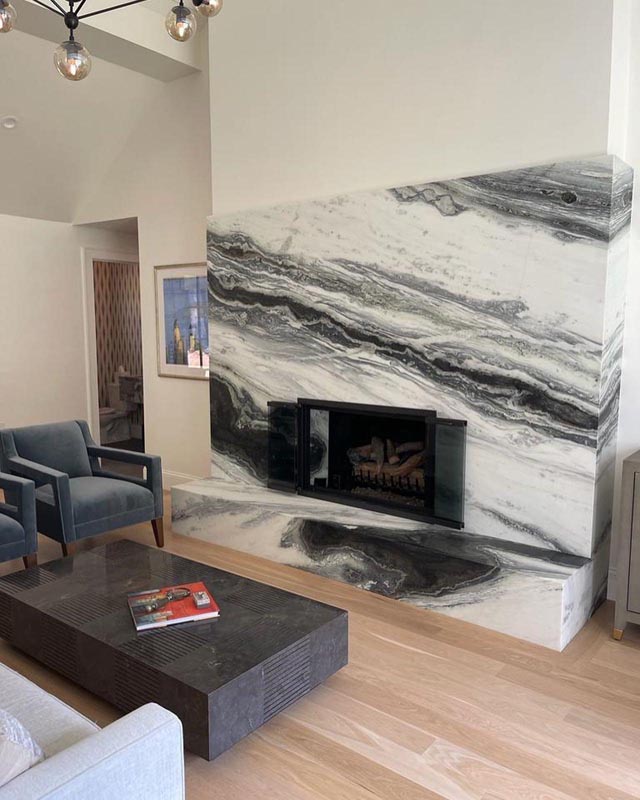 Quartzite is made from sandstone excavated from deep within the earth. It is exceptionally durable, compact, and resistant when well-crafted and maintained. It's been weathered and challenged over millennia, making it ideal for residential and commercial spaces with heavy-duty activity. Quartzite provides:
Easy Maintenance:

Many restaurants have quartzite countertops because they are easy to clean and care for.

Durability:

Quartzite is among the strongest countertop styles and is highly scratch resistant.

Versatile Aesthetics:

It's customized in an endless array of colors, hues, tones, and textures.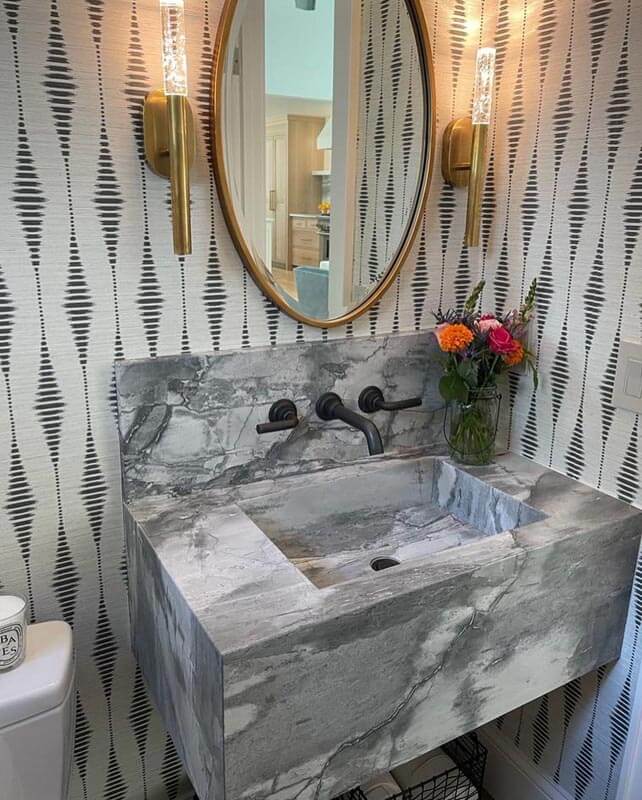 Soapstone, or steatite, comprises mainly the mineral talcum. It has served as countertops, walls, and other surfaces throughout homes and businesses for over 100 years. It resists stains, high temperatures, and acids. Soapstone benefits include the following:
Heat Tolerance:

Soapstone possesses thermal qualities, enabling it to handle scorching temperatures.

Flexibility:

It can construct countertops, sinks, tubs, and other residential and commercial property features.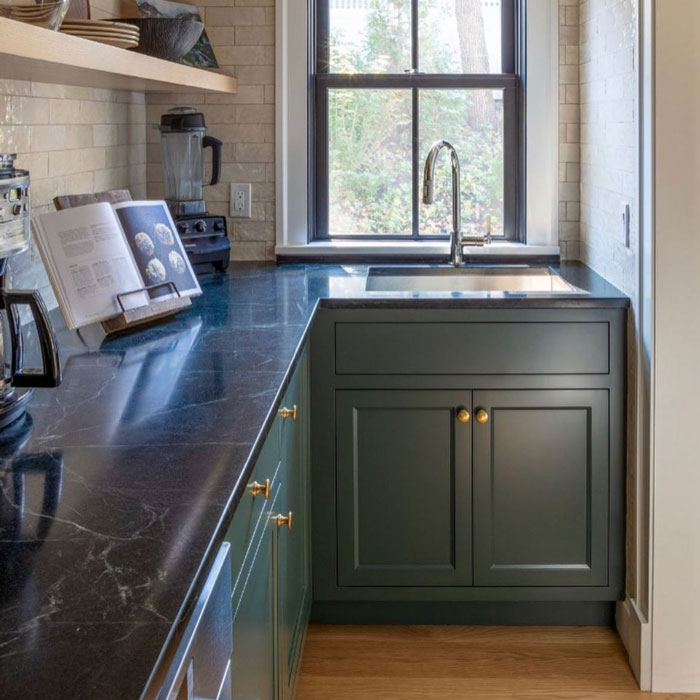 Give Your Space a
Natural Feel
We provide earthy textures, colors, and sturdiness you'll absolutely love.