Choose the Right Countertop for Your Lifestyle
December 17, 2018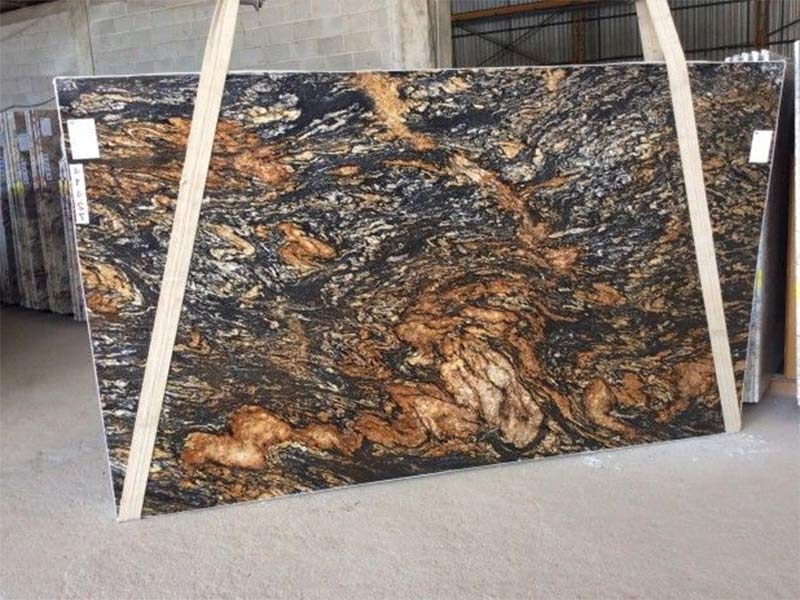 Choose the Right Countertop for Your Lifestyle.
When it comes to choosing kitchen or bathroom countertops, quartz is a popular choice. When you watch home improvement shows, though, almost everyone is talking about granite as if it is the only choice. Is quartz the best option or would natural stone like granite or marble be better? Each option has its benefits. Before making a final decision, you might want to do a countertop comparison. Natural stone and quartz are among the most durable solid surfacing materials. Explore the benefits of each and choose the one that will best suit your lifestyle.
Granite
Granite countertops exude classic elegance while also offering outstanding durability. When you choose granite, you choose the last set of countertops your home will ever need. With proper care and maintenance, your granite countertops will deliver the same look and performance for decades to come.
Heat resistant and able to withstand high heat from pots and pans
Resists scratches and cuts
Long-lasting color that won't fade
Highly durable
Stain resistant and easy to clean when sealed correctly
Examples:
Hidden Treasure – Granite
Dramatic and beautiful, Hidden Treasure Granite features rich gold, cream, gray and black veins quarried in Brazil. Hidden Treasure Granite is especially good for Countertops, mosaics, exterior–interior wall and floor applications, fountains, pool and wall capping, stairs, window sills, and other design projects. Use this exquisite natural granite to create stunning architectural elements.
Azul Aran – Granite
Gray veins and a blue base create a stunning stone with a wide range of variations. The stone comes from northern Italy. Overall, the stone appears gray and the veining is unique with large mineral deposits. One way to use Azul Aran Granite is to pair it with gleaming white cabinets and a light blue backsplash. Add a natural wood floor and you will create a comfortable, country look in your kitchen. You can also use gray or blue cabinets to bring out more of the blue veining in the marble. An Azul Aran Granite end on your cabinet with polished silver accessories, stainless steel appliances, white cabinets, and a gray tile floor will create a modern, clean look in your kitchen.
Marble
Marble countertops are not only beautiful, but they're a great investment. Marble is one of the most elegant and luxurious stones with a beauty that will last for generations. It's a timeless choice that with the proper care can last for years to come.
Will not catch fire or burn even when exposed to high heat
Long-last durability that stands up to the test of time
Best suited for bathrooms
Susceptible to stains unless sealed correctly
Examples:
Imperial Denby Marble
The famous Danby Marble Quarry in Vermont's Dorset Mountain has been producing breathtaking marble for over 100 years. In fact, it was the first marble quarry in the United States and it's the largest underground marble quarry in the world! It's darker gold with medium to heavy gray veins, and it's often compared to Calacatta Gold. When the material has less gold veining, it's classified as Imperial. Imperial Danby Marble is a very striking stone that comes from deep within the quarry's twisting mile-and-a-half-deep veins. As the most rare variety of marble in the quarry, it's admired for its light to medium veining. Typically featuring striations of soft gray and gold, Imperial Danby is a beautiful choice for countertops, walls, flooring, fireplace surrounds, and more.
Fantasy Blue – Marble
Cream, taupe, and dark grey stippling flow through regions of blue-grey waves, quarried in China. The softer veins coupled with shadowy variance between these waves create an illusion of ridged texture. Available in polished, honed, and leather finishes. A darling of designers and consumers alike, it's a semi-quartzite or a very hard marble, with a rich color that makes it appear as super exotic with a lot of value. An additional advantage is that it's sold through authorized distributors only, creating a boutique exclusivity for the stone. Suitable for countertops, bathrooms, bar tops, walls, and even flooring. The color and appearance are stunning, the pricing is very reasonable, and not everyone has it!
Engineered Quartz Countertops
Quartz is an engineered stone that is durable and looks amazing. Made up of 93% natural quartz (one of nature's strongest elements) and 7% resin, quartz is an ideal material to choose for your countertop design. It's easy to clean, simple to maintain, and can withstand high heat, making it the perfect surface for your pots and pans straight from the oven or stovetop.
We love quartz because of its eye-catching colors and looks. You can find everything from fire-engine red to apple green, browns, blacks, creams, and everything in between. Many designs even include recycled glass or metallic flecks to add extra interest and beauty.
Low-maintenance countertops that are easy to clean and never need to be sealed
Heat resistance is ideal for hot pots and pans
An anti-microbial surface that resists odor-causing bacteria, mold, and mildew
Examples:
Cambria – Brittanica Gold – Quartz
Flowing, multi-hued streams of copper gold, fog, and translucent greige course through this grand design accompanied by wisps and ribbons of warm earth tones against a temperate white background. With broad veins and warm hues, without overwhelming the eye with too much movement from contrasting veining patterns Brittanica Gold is a great Marble-like option for a luxurious classic look.
Cambria – New Quay – Quartz
The rolling movement of New Quay abounds with foggy grays bespeckled with silver and black, much like the picturesque houses that cling to the hills rising about this Welsh seaside resort town. New Quay Quartz is well-suited for both residential and commercial installations and goes great with dark brown or white cabinets. It has a small pattern, giving a consistent look.
Well hope this information can help with your decision, and no matter which of these materials you choose, you can't go wrong with stone countertops.